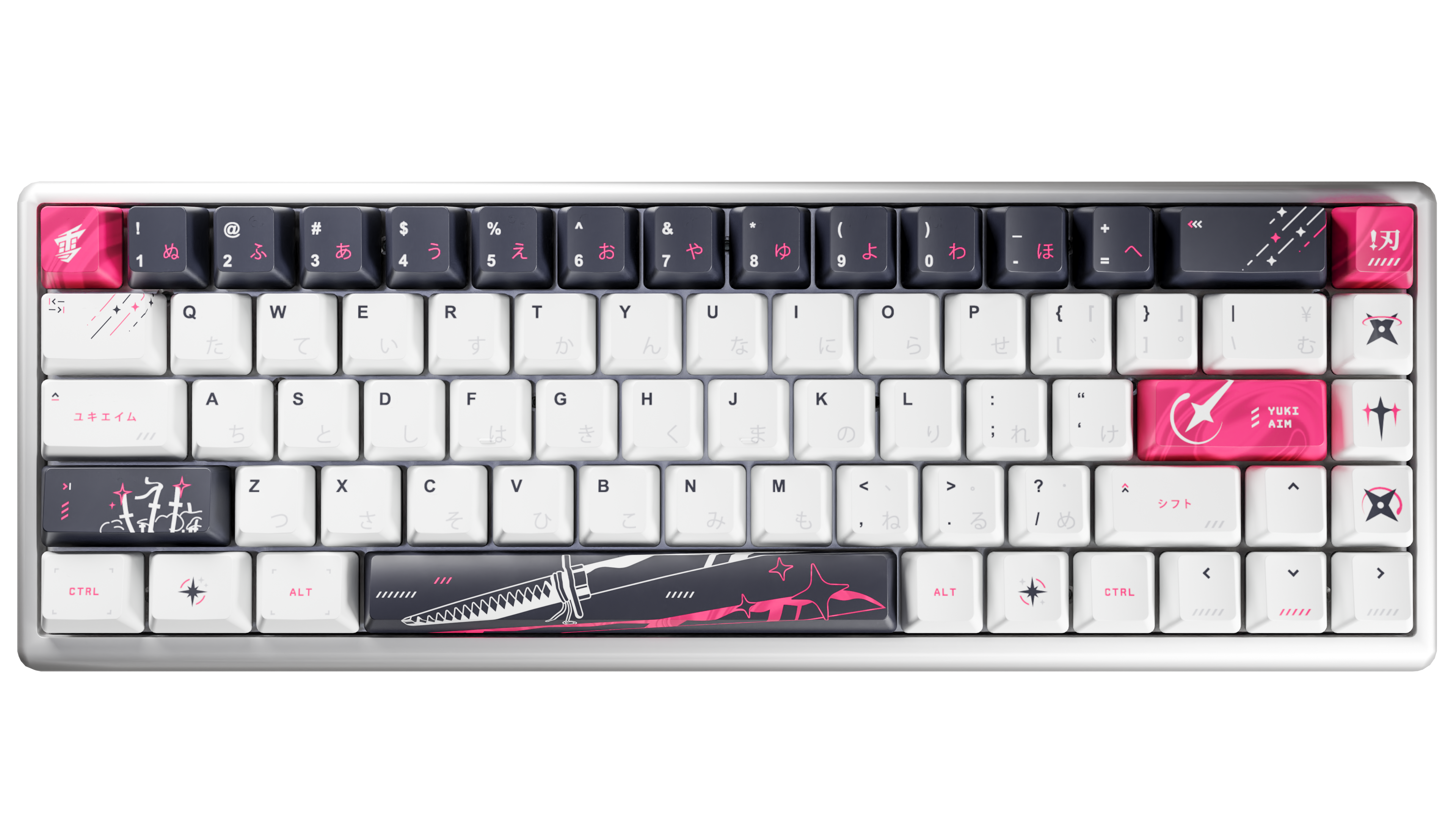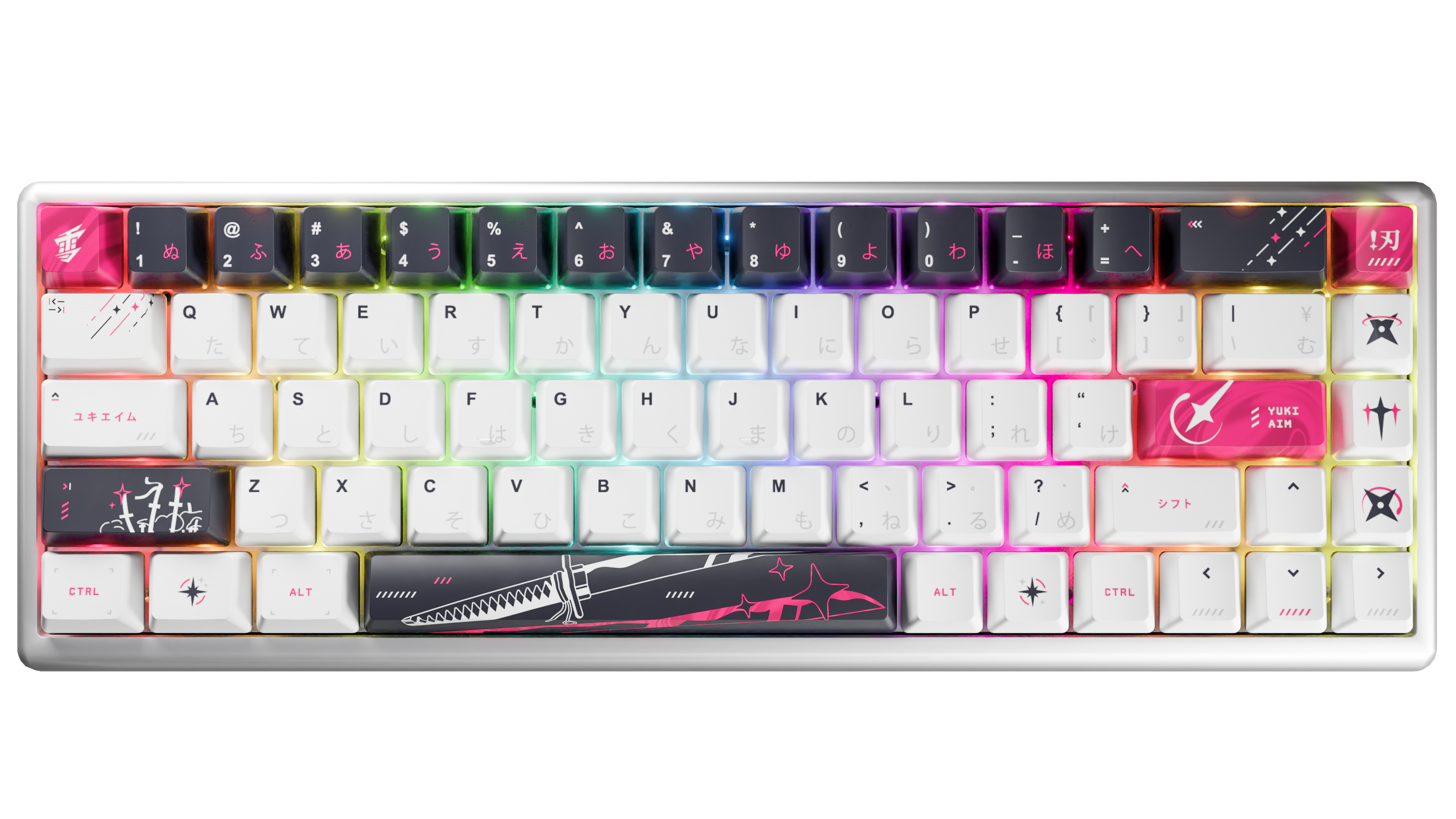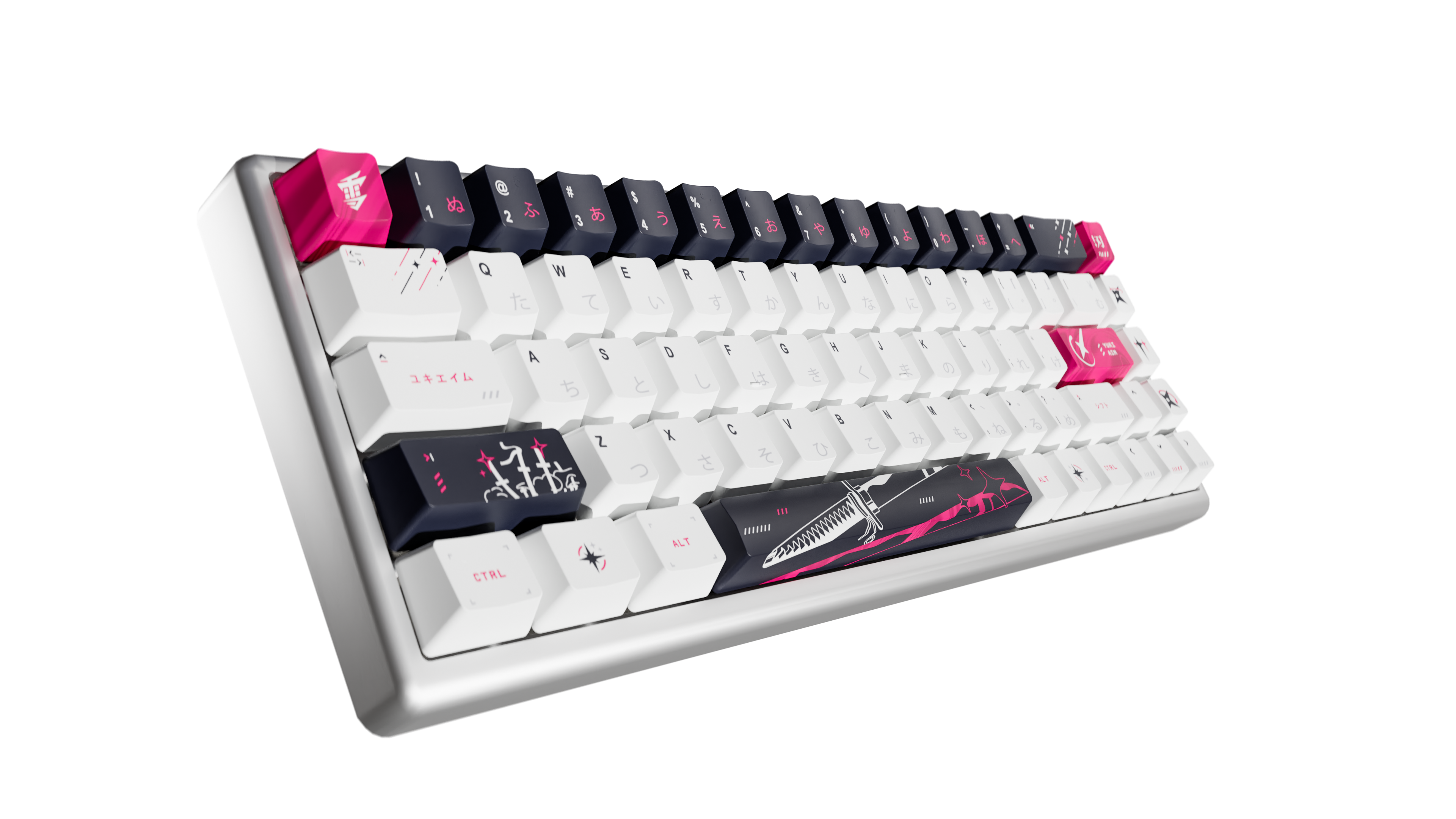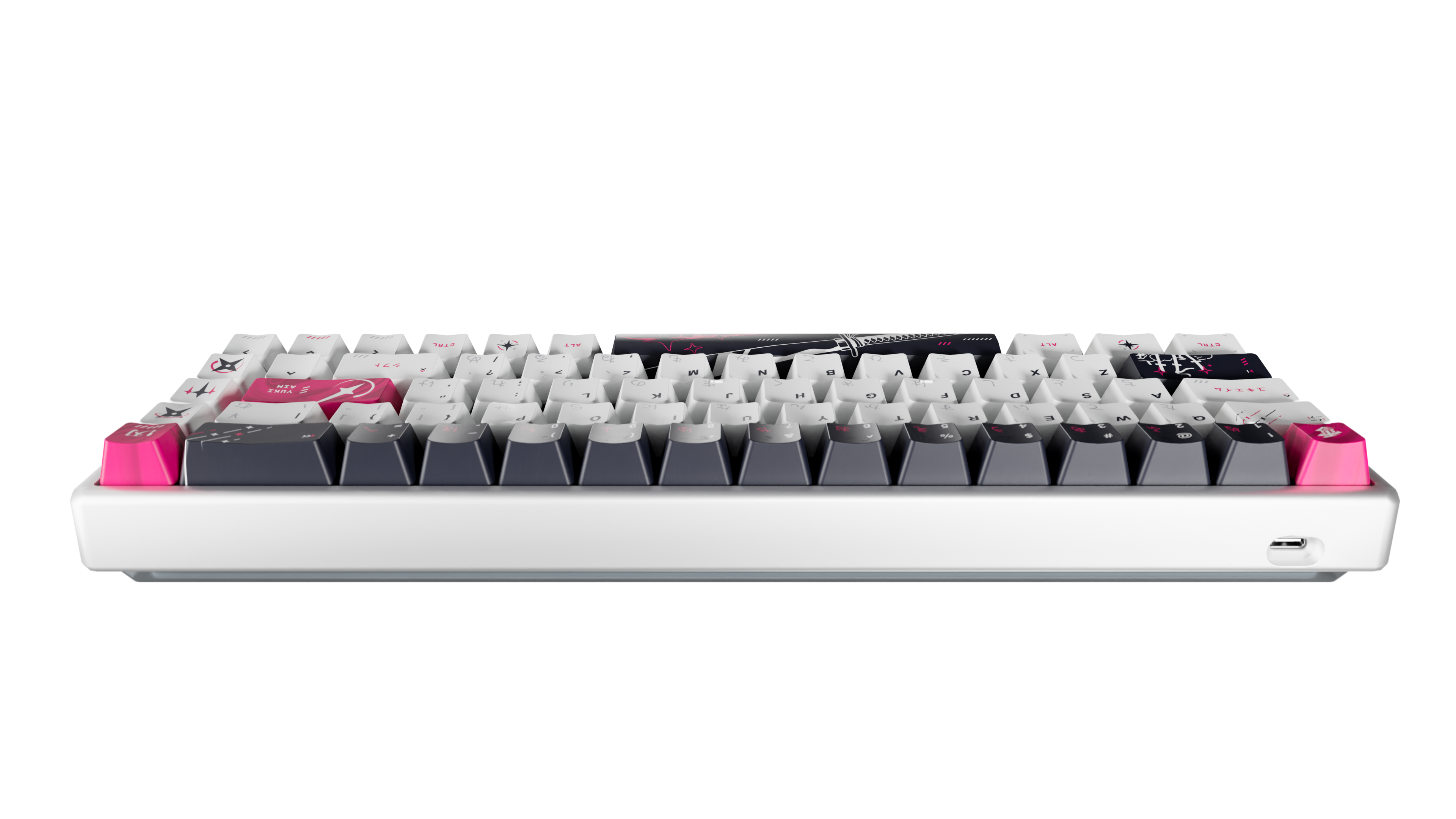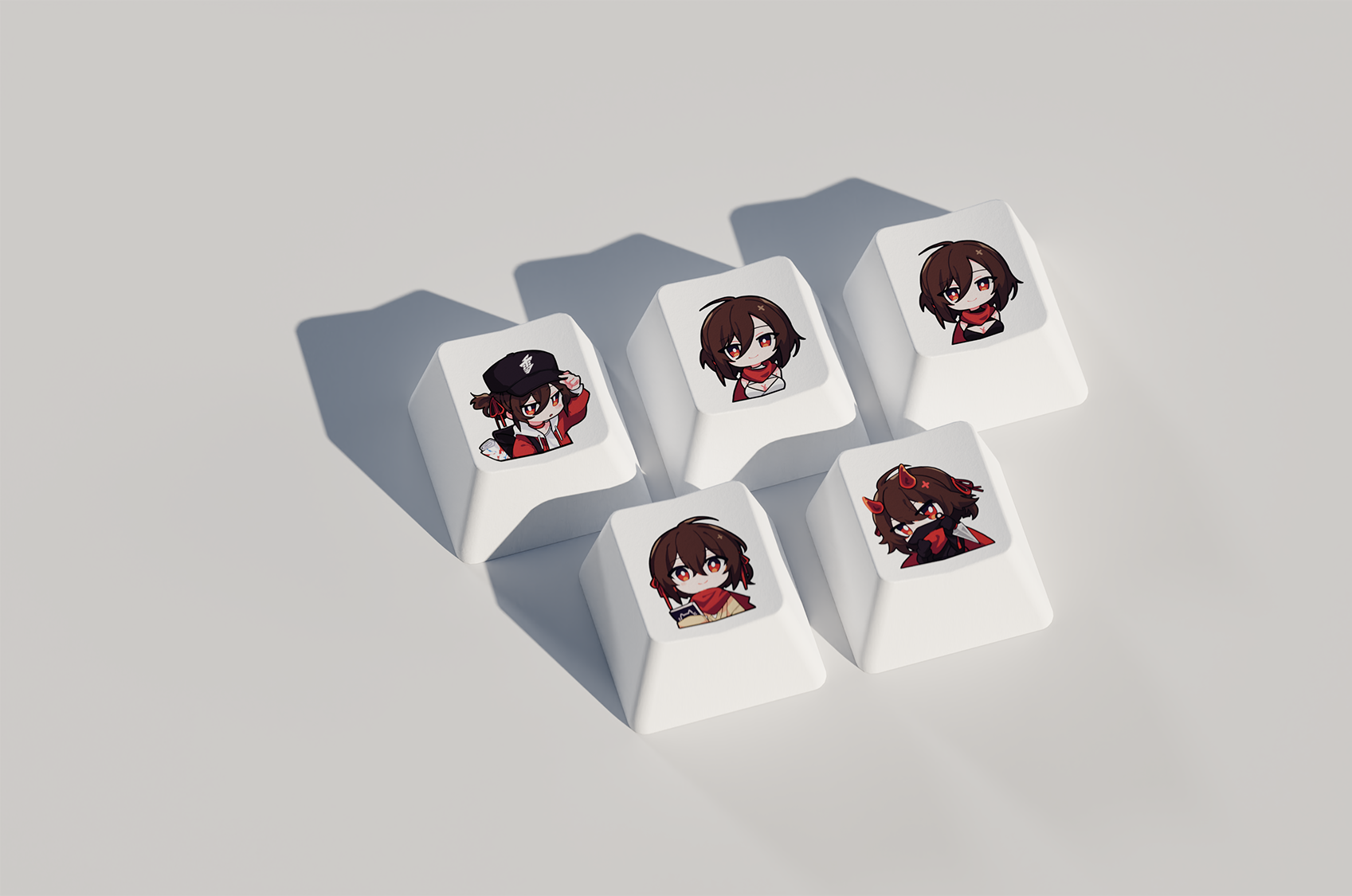 Yuki Aim Hall Effect Magnetic 65% Gaming Keyboard (Final Batch)
---
Limited Quantity - Numbered

Hall Effect Magnetic Switches, Hot Swappable, Yuki Edition by Gateron

20 Steps of sensitivity from 0.1mm - 3.8mm
Continuous Rapid Trigger - Always Enabled
5 Sided Dye Sub PBT Keycaps designed by Yuki Aim
CNC Aluminum Frame
Ultra Bright RGB Lighting with 16 modes
Weight: 2.3lbs or 1040g
BONUS - Collectible 5 Yuki Chibi Keycaps R4
**LIMITED TO ONE PER CUSTOMER**
**Last Batch Ships Out End of December**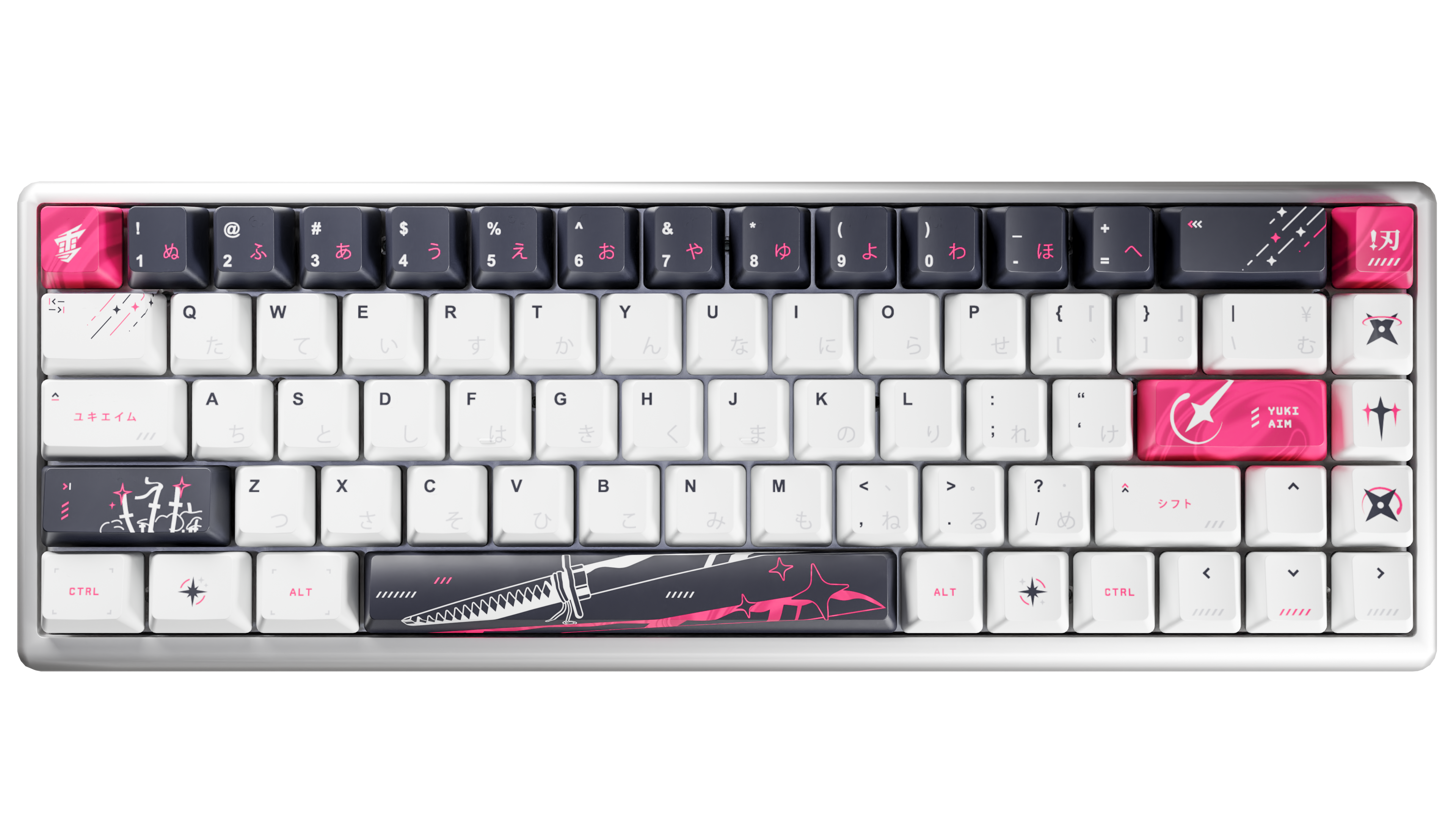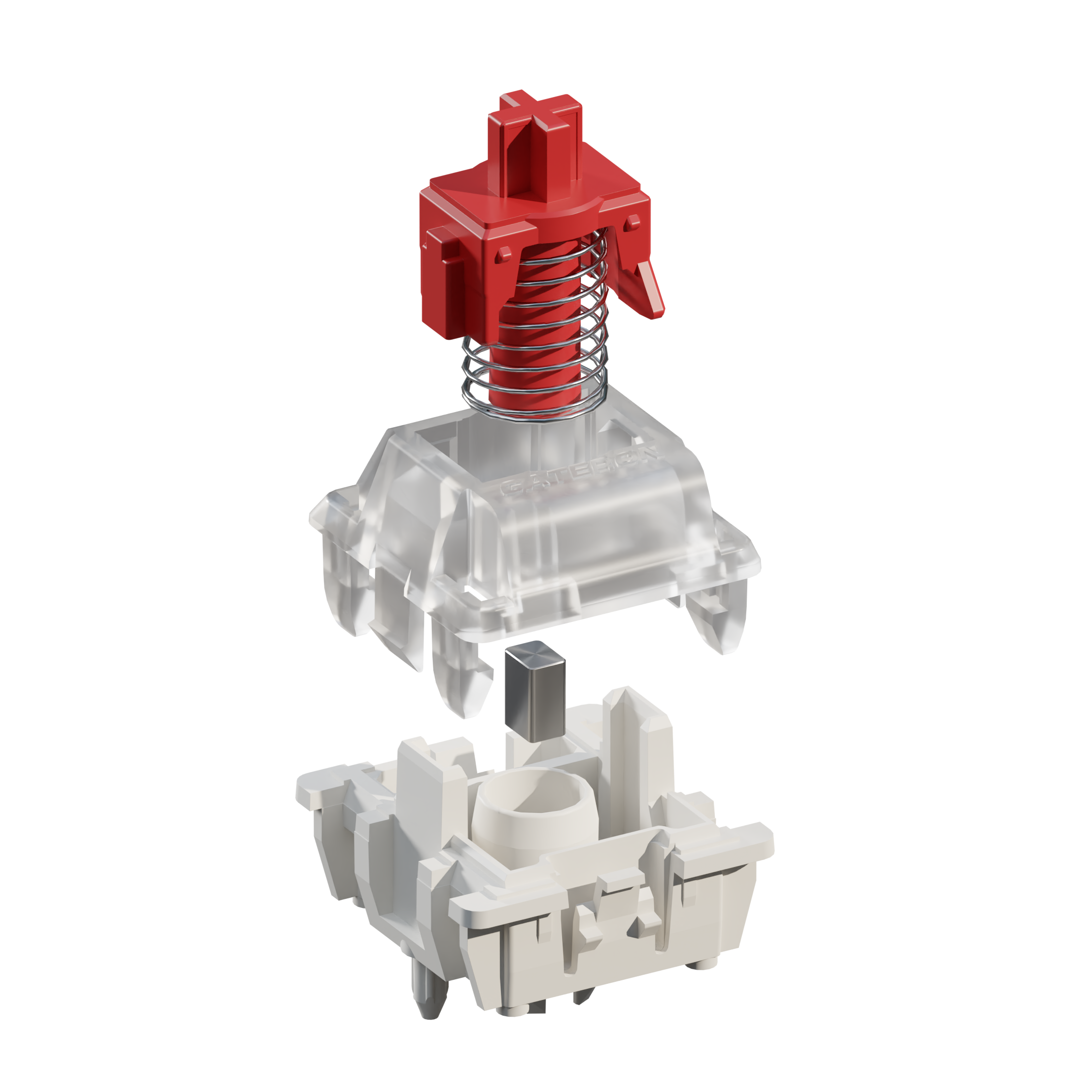 HALL EFFECT TECHNOLOGY
Magnetic Switches
Unlock the next level of gaming mastery with our cutting-edge keyboard, showcasing the pinnacle of innovation: Hall Effect magnetic switches, a collaboration with Gateron and Yuki Aim. These switches, empowered by Hall effect sensors, redefine gaming precision and responsiveness, with actuation as fast as 0.1mm.
RAPID TRIGGER
Continuous Rapid Trigger
Rapid Trigger represents a transformative departure from the traditional fixed reset point. In this innovative setting, the switch instantaneously resets upon its upward trajectory immediately following keystroke registration.
The gaming advantage of this innovation lies in the ability to execute rapid, repetitive keystrokes with exceptional efficiency, as each keypress necessitates notably reduced key travel.
DYE SUB PBT
Keycaps
Introducing the pinnacle of keycap craftsmanship, meticulously engineered by Yuki Aim to embody a harmonious blend of form and function. These keycaps feature an intricate five-sided dye sublimation process, expertly applied to premium PBT material, and designed with the iconic OEM profile.
Every keycap encapsulates Yuki Aim's signature aesthetics, a testament to our unwavering commitment to enhancing your gaming experience with unmatched performance.
CNC TREATED
Aluminum Frame
The future of hall effect gaming keyboard designed with over 5mm in thickness CNC aluminum keyboard frame. Crafted with precision engineering, it not only ensures unparalleled durability and unmatched structural integrity but also boasts impeccably smooth, beveled edges, setting it apart from traditional plastic keyboard frames.
16 RGB MODES
Lighting
Experience a comprehensive range of customizable lighting options with our gaming keyboard, offering a versatile selection of 16 distinct RGB modes. This feature enables you to seamlessly tailor the lighting to suit any occasion or mood.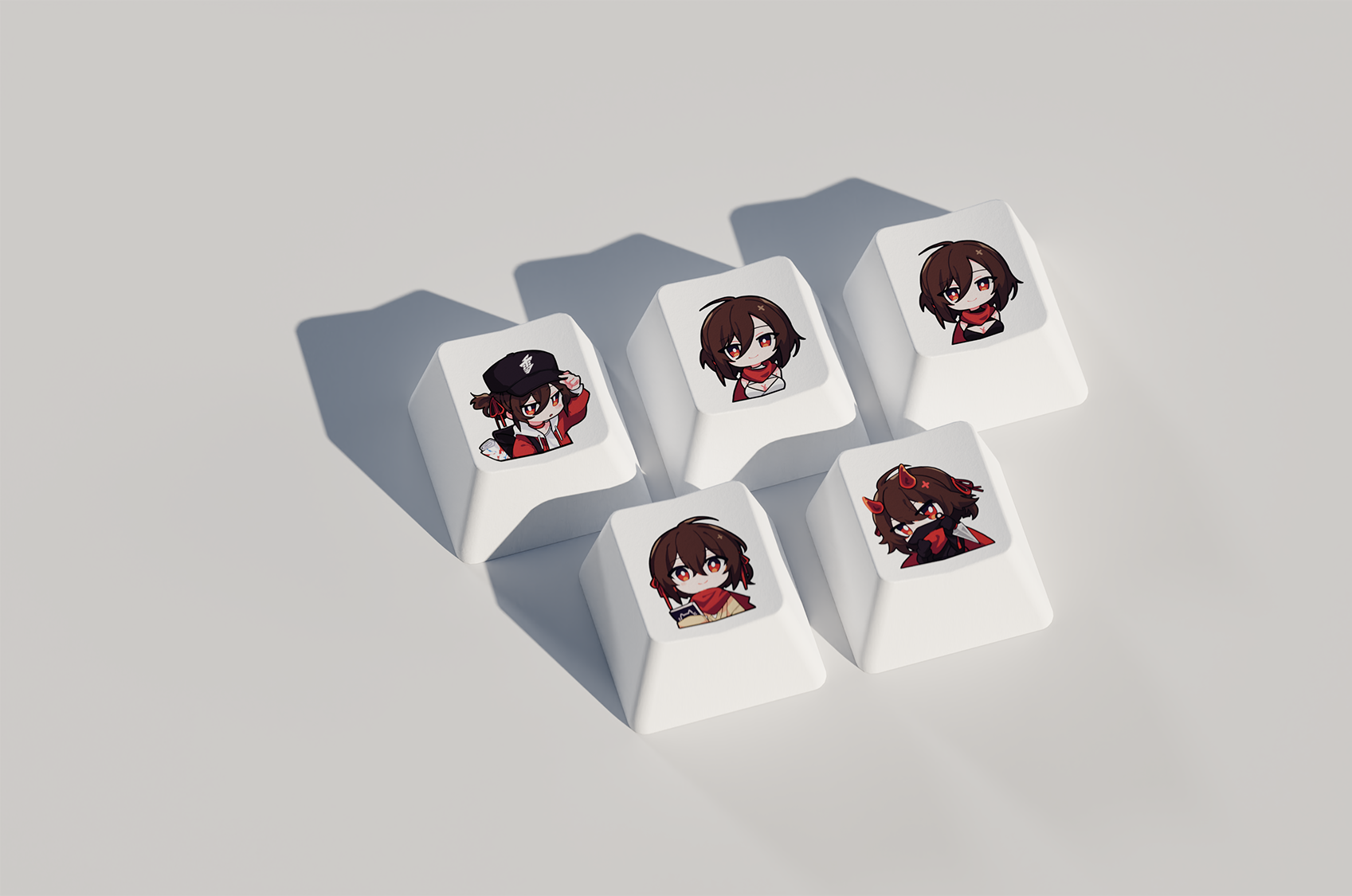 YUKI CHIBI
BONUS
Included 5 Yuki Chibi Keycaps Collectibles for ROW 4. Enjoy!